I'll admit it. I'm fascinated with "the other side". I'm convinced there is more to life than this physical body. My body is simply a vehicle for my soul, or my energy, or my essence - use whatever word you like. I really believe that when it dies, I'm going to do everything I can to come back and haunt my children. (Just kidding, only my husband.) But will I? Can I? Is it possible? Wouldn't it be cool to connect with our loved ones who have passed? I think it's possible. And if you stick around, I'll share the secrets of how I've done it before.
First of all, unless you already know you have the gift, it will take some practice to get good at this. Understand, you can't just light some candles, cross your legs and dial up the dead, it takes practice to raise your vibrational frequency. Lots of practice.
We are all composed of atoms & molecules. They vibrate at a particular frequency and follow the Law of Vibration, which states, energy is constantly moving, vibrating, and shifting into various forms and we are no exception. When we exist in this physical form, we vibrate at a much lower frequency than our deceased loved ones. Therefore, when I raise my frequency, moving closer to my natural, energetic form, then I create the ability to connect with the other side. You know that expression "Meet me Halfway"? Well, this is what I think of. The spirit on the other side lowers their frequency and I raise mine. This allows us to connect. And it's a beautiful thing.
"But Marisa, what does raise your frequency mean? What does it feel like? How do I know I did it?"
Good question! For me, when I raise my frequency, I become super sensitive. I can feel my whole body tingling and I can actually begin to sense waves of energy all around me - other frequencies. Now I know I am ready to connect to the other side. So how do I shift my vibration - my frequency?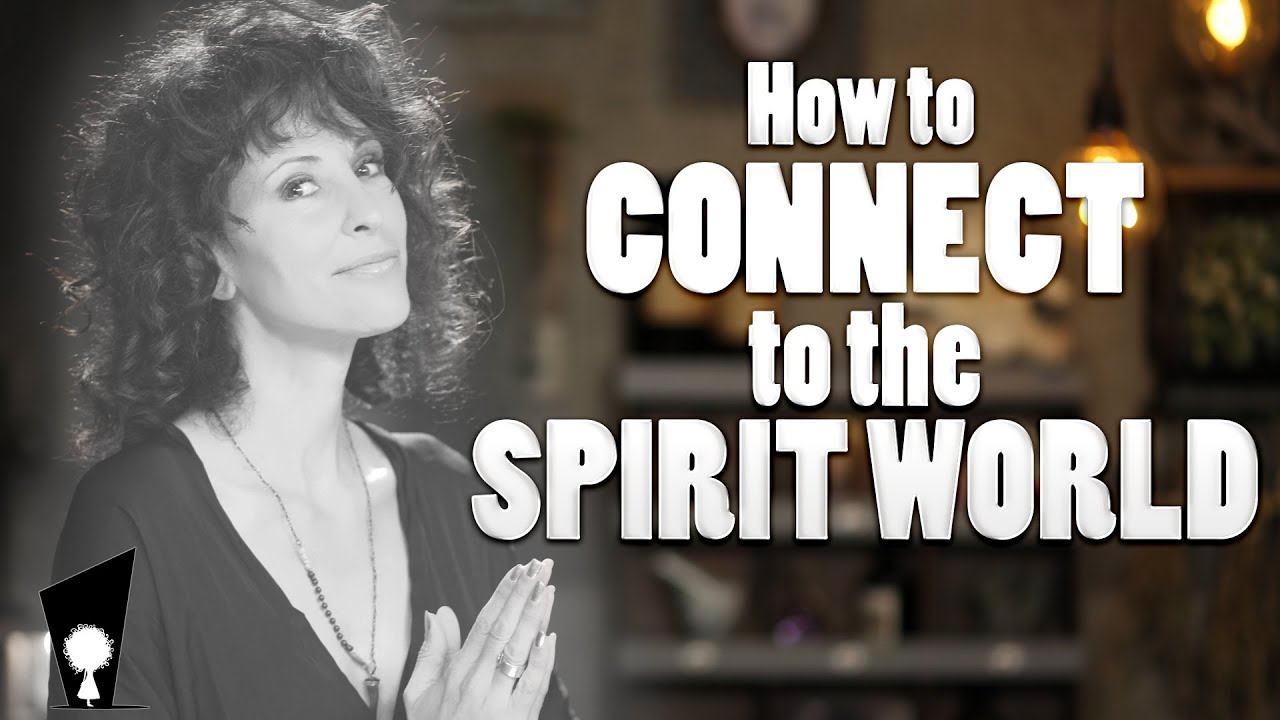 Watch My Video About How to Connect with the Spirit World
Take a moment to watch my video here about How to Connect with the Spirit World. I share tips as well as my experiences in a short video. (Just in case your get tired of reading 🙂
Tip #1 Visualization
First, I visualize myself surrounded by a white cocoon of protection. Think of it as a cosmic condom. This visualization makes me feel safe and secure. Now I begin a meditation, one that will raise my frequency. I find different meditations can provide different results for people but you want one that makes you feel safe and relaxed. For this one, I start at the bottom of my feet and light up each chakra all the way to my gateway chakra which is located about 30 cm above your head. I like to envision myself traveling up to the stars, scooping up the cosmic wisdom, and then settling back to my body. I'll post a guided meditation for you on the website to help you with this.
Tip #2 Focus
Now that my energetic self is primed, I need to focus, and I need to nudge my ego out of the way. I imagine myself sliding to the right side of my body making room for me to communicate. If your frequency is high enough, you may already begin to grab fragments or feel additional energies through your Clairs. (Show Image again) Remember these? A clairaudient may catch a whisper, a clairvoyant may start to get pieces of an image or symbols or a clairsentient may get goosebumps. They come quickly. Remember their energy is very high. Learn to trust yourself and be patient. If I feel connected at this stage I will often ask a question and wait to see if I get any form of response.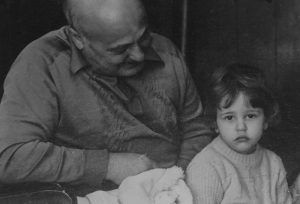 Tip #3 Use a Photo

If I still get nothing, I'll grab a photo of my loved one. Then I'll clear all thoughts and concentrate on the image with soft focus. This is done by gazing at the corner of the photo and not looking directly at the person - almost a trance-like stare allowing your consciousness to expand. The more significant the image is, the easier it will be to establish a connection. This is the one I use when connecting with my Nonno Pasquale. Again ask a question while focused on the picture. Hold your mind still. Be focused and wait. Do not let your ego answer how you believe that person would answer. This is not going to be like a phone call. It's not a conversation with perfect sentence structure. For me it always bits and pieces and images.
Tip #4 Use an Object
If the photo doesn't work, I'll try holding an object or possession that was close to the person. This is called psychometry. Psychometry is a form of extrasensory perception that uses an object of the loved one. I believe that when a person wears an object for a long period of time, they transfer their vibration to the object. That energy field can then transfer knowledge of that person and when I hold it, the object helps me to connect to their frequency. The object can be a ring or piece of clothing, even a tool they used regularly and it helps me to get laser-focused, clear my mind, and wait for a message.
Don't Forget your Clairs!
So the type of message you receive will be tied to one of your psychic superpowers - the Clairs! This could clairvoyance, Clairolfaction, clairsentience… if you're not familiar with your Clair, go watch my video called "Do you have these Psychic Superpowers?" to find yours.
Now, when attempting to connect with someone who has passed, you may not get your grandfather, you may get your grandmother instead. If this person feels light and familiar then go for it. But it's very important to practice discernment.
Tip #5 Practice Discernment
You can't let your thoughts and ego get in the way. This is easy to do in the beginning, especially if you really, really want to make this connection. Be aware that what you really miss is the connection to the physical form, the touching and holding and kissing - but that's not what's going to happen. This is an energetic connection. You will feel the warmth and the love. It's amazing, but you can also connect with someone feeling extremely cranky or angry. Do not be scared, simply ask them to leave. Some beings have not connected with Source energy yet and you don't need to talk to those, simply push them away. I never listen to messages that are not coming from the light. (We'll do another post on how to assist those beings into the light).
I love making connections to the other side. It's one of my favorite things. When I make a connection it is such an exciting and exhilarating feeling. When I'm done, my energy is so high I need to take some time to bring myself back into the physical realm. It's hard for me to concentrate, or even hold a conversation, so be benevolent with yourself, you will come down naturally.
So remember, if you want to connect with a loved one who has passed practice on raising your vibrational frequency. The first step is to believe. Understand we are all these towers of energy transmitting thoughts and feelings throughout the universe. Become familiar with your clairs to tame this psychic superpower or yours. Meditate, push your ego mind aside, and if you want a little help, concentrate on a photo or an object, and then enjoy your connection. Don't forget to say hi for me.
Until next time. I'm Marisa Grieco Your Mystical Guide.