Are you tired of everyone telling you who you should be? What you should think? What you should eat? Even what you should wear? Well, that's probably because you're still living at home. Just kidding!
But if any of these statements resonate with you, you're probably disconnected from your Core Star, or better known as your inner light.
In the blog, we'll learn about the Core Star and its connection to your entire energy consciousness system (hint, it's actually the foundation of your whole energy system). I'll also share some tips and rituals that I did to reconnect with this amazing light.
I started blocking off my connection to the Core Star as a child. If you've watched all my videos, you're probably thinking, "boy she had a rough childhood". Not really, but I do want to show you how easy it is to create a program when we're kids. Cause we all do it!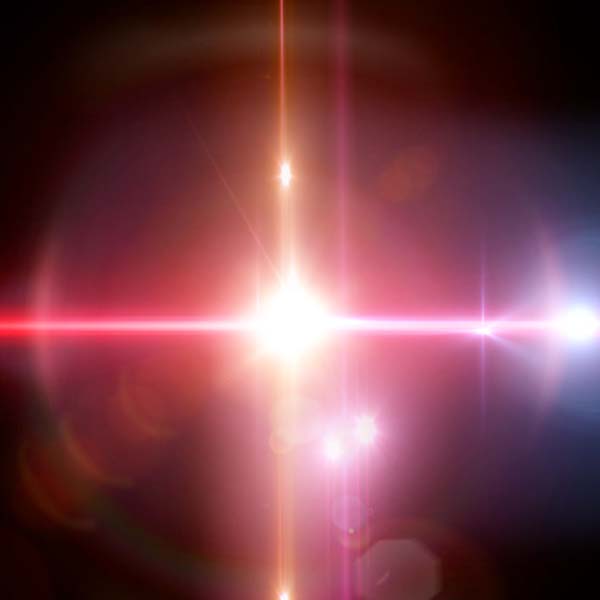 Now it's time to clean up our mess...
I had an accident when I was very young that caused me to lose my hearing in my right ear. My hearing loss didn't really affect me until I started school.
My teacher would be addressing the classroom and I would miss gaps of what she was saying. Not knowing any better, I would just try to read her lips; but soon it caught up with me. My teacher would ask a simple question, but because I didn't hear her fully, I would answer with something entirely off-topic. Every time I did this, the class would start laughing at me. That is when I began to shut down.
I didn't want to be called on. I didn't want to be there. I didn't want to be seen, so I flew away from my body. I fell down a black hole by creating a belief program that it was not safe to share my voice. I felt stupid, not good enough, and even unlovable.
Physically, my muscles would tense up and I would have to hold back tears. This was the beginning of repressing my emotions into my unconscious. I built those walls up, and created a new belief system.
This made it much harder to reach my Core Star. My inner light was now walled off and I didn't even realize it. Great way to start my teen years, huh?
The more I tried to protect this part of myself, the more disconnected and alone I felt. This is what I believe was the beginning of my depression.
It wasn't until I started taking down these walls very slowly and carefully that I started to feel like myself again.
Loving.
Free.
Expanded.
That's what I want to share with you.
So what is the Core Star and what does it have to do with my story?
Let's start right at the beginning-- The Core Star is the source of our unique essence, our divine spark, our soul, if you will. It's like a snowflake! Each one is different and magical in its own way, just like you.
According to Barbara Brennan, the Core Star is the foundation for the Structure of the Human Energy Consciousness system. That's a mouthful but how cool is that!
To give you an idea of how all of this works, your consciousness system has four aspects: it consists of the Core Star, the Hara foundation, your energy field (aura), and last but not least, the physical body.
Each one of these has its own space and dimension and they all function completely differently, but still complement each other. It's like we're a human cake. With all our layers, flavors, and colors. Separate, but still blended nicely together.
For now, we're going to focus on the Core Star.
It's in this space of the Core Star that your creative and intuitive energy originates. When this energy is flowing, you feel healthy, happy, and connected to everything and everyone. You are light!
The Core Star is a wonderful space to seed your manifestations as well. You may find yourself inspired to jump in and start doing all the creative things that you've always wanted to but never seem to make the time for. You may find yourself painting (watch out Picasso!), drawing, or writing a book.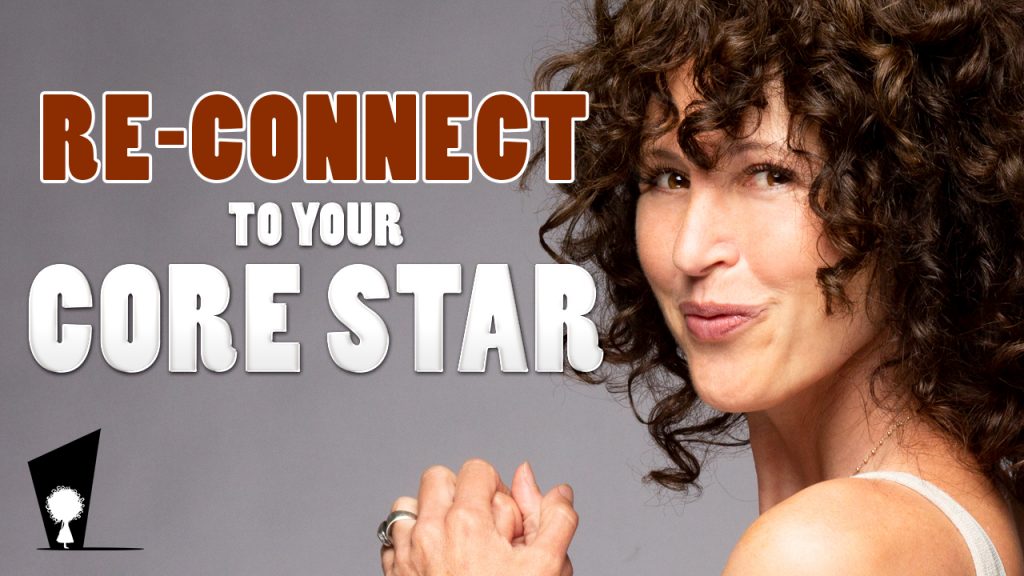 Watch My Video About Reconnecting to Your Core Star
Take a moment to watch my video here about Reconnecting to your Core Store. I share tips as well as my experiences in a short video. (Just in case your get tired of reading 🙂
Ideas feel like they are just flowing through you. When your Core Star is glowing bright, you'll finally begin to feel comfortable in your human suit, your Avatar!
Finally, you will be free to express yourself, because you're no longer looking outside for validation. You're free from judgments, free from other people's opinions, free from feeling like you have to be perfect. It's in this inner space, that you are the center of the universe.
The wonderful thing about your Core Star is that it cannot be diminished by negative experiences. You may have created walls and blocks around your Core Star to make you feel safe and avoid any painful memories, but underneath all that, it is still a vibrant star-- untouched by the third-dimensional world.
How do you know when the Core Star is blocked?
When we block our Core Star, we can start to feel depressed, unworthy, and even uncreative. Your energy becomes sluggish or heavy. This is why you can start to feel sick. Nothing is moving. It's like a pond that lost its flow of water. It's stagnant.
Or if you find that you're overeating, taking drugs, and drinking alcohol excessively, (although this just sounds like this past year during the pandemic...kidding) these are just ways to cope with the pain. We're not feeling safe enough to be ourselves.
HERE ARE 6 SIMPLE TIPS TO RECONNECT TO OUR CORE STAR ESSENCE
#1 Connect to Nature and Explore Your Environment
Take a walk outside in nature (or your own backyard is fine too). Find a space where you feel safe and won't be disturbed. Put away your electronics and just look around. Activate your five senses -smell, taste, touch, sight, sound.
Pick up a flower and study the structure of it. What do you see? Let your eyes answer.
What can you smell? Allow your nose to explore.
What can you hear? Birds, water, traffic?
What can you taste?
What can you sense? Can you feel the vibration of the trees, plants, grass?
Just notice what comes up for you. Explore everything. Allow yourself to be affected emotionally.
#2 Animals
Playing with animals is another wonderful tool to get your Core Star shining.
Whether it's hanging out with your pets or going to a farm, a rescue facility. Whatever you have access to.
Sometimes it can feel easier to express your feelings and love with an animal. Allow this warmth to grow and expand in your energy field.
#3 Music
Listen to your favorite music, and let loose! Dance, sing, have fun. I can close my eyes and automatically be transported to a dance floor in my favorite club.
#4 Take Yourself on an Artist Date
Whether you're writing, drawing, painting, whatever. Pick your medium.
Do something creative to get you out of your head. Just allow it to flow.
To help me, sometimes I just turn on my favorite music, get out my paints and do abstract work. If I felt angry I would express it in my paintings. This was a lot of fun!! A big mess at times, but still fun. If my inner critic came out, I would just let that part of me paint! There is no perfection, it's just your expression. Hey, that kinda rhymes!
#5 Be of Service
Another key tool is to get involved or do something for someone else.
Get the focus off yourself. It can be something spontaneous and kind. Try excluding the word "I" as much as you can.
You can call a friend, neighbor, or organization that needs your help. Try to objectively do this. It can be a wonderful way to jump-start your Core Star. (Remember you don't have to sign up for something that is going to deplete you, instead try something that brings a smile to your face).
#6 Abandonment
This one is inspired by Eric Morris.
If you're feeling super trapped and overwhelmed, this exercise may help you. You are going to need to clear a big space for yourself in a room. Remove any jewelry, glasses, watches and any object that can hurt you. If you can lay down on a soft surface like a carpet I would recommend that.
With this exercise it kind of looks like a kid having a tantrum in a toy aisle when he is told you won't buy him his favorite action figure.
You want to hurl yourself into a ball and then have a physical fit- kicking, and flailing your body in every direction, if you can, scream and howl let loose.
If you're worried about neighbors or someone hearing you, scream into a pillow.
The exercise should go on until you experience a large emotional explosion. We're getting rid of tension and all that crap that no longer serves you.
Be kind to yourself afterwards. It's all part of the process. We're peeling away the layers.
---
Know that each time you expand this energy center you are upgrading your physical body. Allow time for your body, your cells, your nervous system, and even your DNA to update with this new frequency.
When your Core Star essence is free to flow you may start to sense that everything around you becomes in sync. Your feelings are positive and your intentions feel good. You will also release issues that you have avoided facing, sometimes for your whole life. They will come to the foreground of your life to be experienced and healed. You're clearing away the old programs and rebooting your authentic self!
Now that you're starting to feel more connected to your Core Star, you will begin to create the things you have always wanted.
You're no longer looking outwards to learn about yourself but instead, you are going inwards.
You are a shiny bright star!!! Remember, you are not your body, your emotions or your programs. You are light!!!
Until next time,
I'm Marisa Grieco, Your Mystical Guide.