Let's face it, some days I wake up and I just feel… off. And so I gulp down some coffee (or a mimosa – just kidding), but that doesn't seem to help. Food's not going to work because breakfast feels like a chore. The day hasn't even started yet and I just want to go back to sleep. Do you feel me?
So where's that funky feeling coming from? It's from your energy field.
What exactly is that you may ask? Think of your energy field as the vibrations that your thoughts and actions give off in the universe. Still don't get it? Then imagine yourself as a radio station -- the perfect radio station where you can choose any song you want to play. Your brain is like that radio station. When you choose positive thoughts, it feels like you're playing the perfect song. The perfect song raises your vibration and immediately makes you feel better. When it's good, it feels like you can't play your song loud enough. The same is true, however, when you have negative thoughts. It's like the radio station in your head started playing the Chicken Dance song. You suddenly want to stop dancing. Your energy field is lowered and you feel like crap. It's that simple.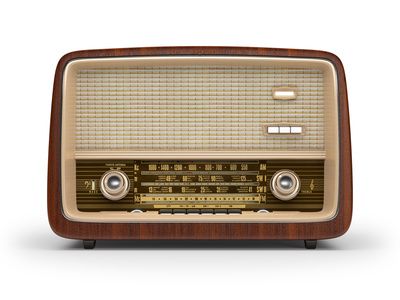 Sometimes I have a critic attack before going to sleep. I wake up in the morning and my energy field picks up where I left it, trolling through the garbage of my emotions. It's the worst song for me to be listening too and it's way too loud. I can't switch that dial fast enough. I start feeling cranky and frustrated and the coffee, or food, is doing nothing for me.
The good news is, you are the creator of your own life and that dial is always accessible to you. It is in your hand rolling along your fingertips. So change it. The first thing in the morning is the perfect time to find the right song and start raising your vibration. Make a commitment to yourself and meditate for 5 or10 minutes right when you get up. That always helps me. You must stop playing the old woe-is-me me song. Change it right now! You deserve it! Start playing your favorite song -- all the time. With this simple practice, you are going to start seeing a positive change in your life.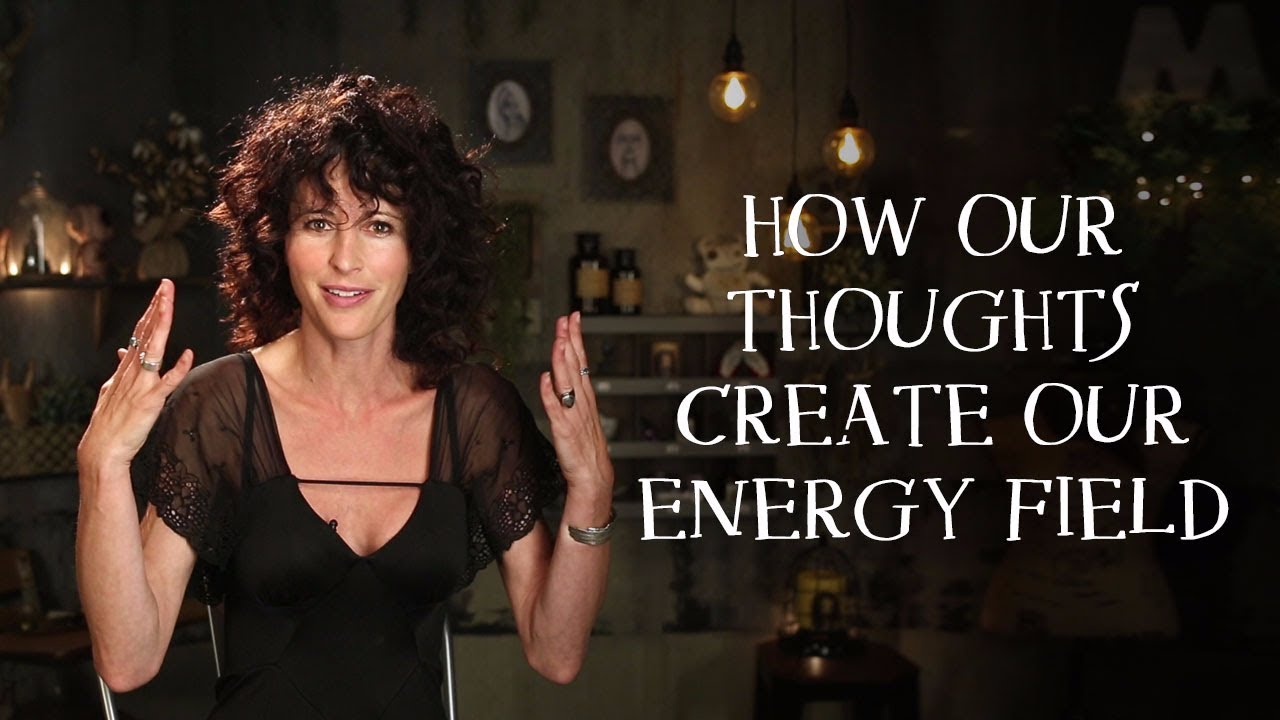 Watch My Video About How Our Thoughts Create Our Energy Field.
Take a moment to watch my video here about How Our Thoughts Create Our Energy Field.. I share tips as well as my experiences in a short video. (Just in case your get tired of reading 🙂

You know that saying "like attracts like?" It's true! So if you're a negative person, you're going to attract more negative people. If you're thinking negative thoughts about yourself or others you're going to attract people that have a similar vibration.
Which means if you want to change, your gonna have to stop that. You will receive resistance from those who want to hang out and be negative, but you must.
This means I need to tell you something you probably won't like… gossiping is bad for your energy field. I get it -- when we're all together sharing all those juicy details; it feels kind of powerful to have all this knowledge. *cue evil laugh*
But it's bad for us. It lowers your vibration and weakens your energy field. It's easy to get sucked in, but you must have discipline of mind. Most of us already carry around a tidbit of negativity, so when we add the negativity of those around us, it only brings us down. With practice, you will have an even better experience, I promise you.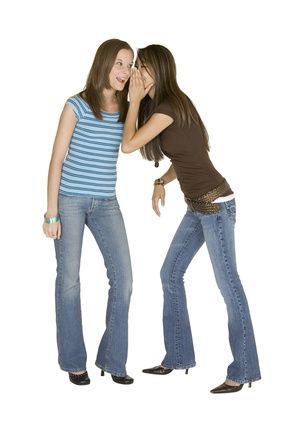 You'll discuss positive things – your dreams, your passions, and your powers! It takes the same amount of effort, but in the end, you will feel empowered. Your heart will be open and you will feel the higher vibration in everything you do.
Now for all of us who may still have a hard time thinking positive thoughts about ourselves, or seem to be waking up on the wrong side of the bed more often than not, next week I'll talk about how to clean up your energy field. And I promise, there's no broom needed.