You've probably heard the term thrown around, whether from friends or your local yoga class, but what exactly IS it? Well, actually it's very simple. Your higher self is just a more evolved version of you, it's the truest form of your being that is connected to the highest realm. I know, don't get all bent out of shape with those terms. Your higher self is your hotline to the universe and everything the universe has to offer, no matter what you want to call that. It is anchored to your physical body and when listened to, it is a source of unlimited wisdom and knowledge. When you get right down to it, your higher self is that little positive-voice inside of you that guides you toward your life plan -- your passions.
So why is connecting to your higher self so important? Here are just a few of the benefits:
It helps give you long-term focus.
It provides confidence in yourself and your decisions.
It offers a renewed passion for your goals.
Sometimes this voice can get drowned out by unsure thoughts and fears. These could be your own thoughts, or even other people's energy and words. (This includes friends and loved ones!) The conditioning we often grow up with disconnects us from the power from our higher self. You have to practice connecting to your higher self if you are going to ever drown out these unhelpful thoughts and feelings. If you start with the basics, you'll eventually see things manifest in your life and your intuition will blossom.
Now for the basics. How do you connect with your higher self?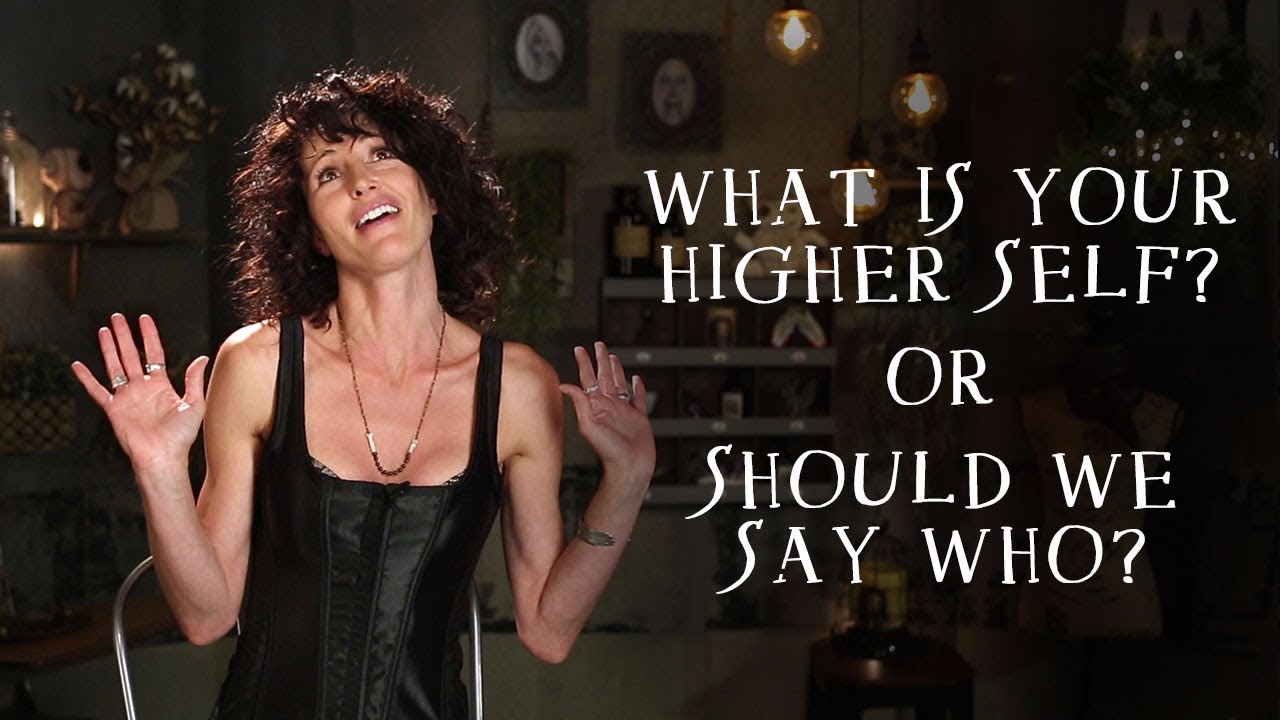 Watch My Video About What is your higher self? Or should we say, who?
Take a moment to watch my video here about What is your higher self? Or should we say, who?. I share tips as well as my experiences in a short video. (Just in case your get tired of reading 🙂
You can start with a meditation. It's about giving yourself a chance to relax and keeping yourself open for communication. This is not an excuse for a nap, although who doesn't like a nap now and then. This is an opportunity to make room for your higher self to speak. Your higher self vibrates at a slightly higher frequency than your physical body. The funny thing is that you have to slow down your own thoughts in order to raise your frequency. That's what meditation does. So do it. Not right now. Finish the article first.
What do you need to connect?
A quiet place--even if it's just for two minutes. 10 minutes is better, but take what you can get. For me it's the laundry room or the closet - anywhere the kids don't look for me. Get comfortable, close your eyes and start taking deep breaths in and out. If your mind starts wandering don't get upset, just gently keep bringing your attention back to your breathing.
If you have a little more free time, try a warm bath with Epson Sea Salts. Again, relax, getting comfortable, and breath.
Walk in nature. Disconnect. Clear your mind of all chitter-chatter. Again, remember to breathe. Get into your five senses. Feel the earth under your feet, smell the flowers, listen to the birds and admire the scenery.
Open and clear your heart. Forgive all the people you are holding in this place, not for them, but for yourself. You're not saying what they did, or said, was OK - that would give them more power. You simply let that energy go. Remember the heart can act as a bridge to your higher self. By connecting to a clear heart you bring up your natural vibration. I'm all about the quickest way to enlightenment.
A notebook: During any of these exercises, you may start to feel warm and tingly. Your vibration is matching your higher self (unless you were touching yourself in the bath but that's for another post). This is when inspiration may come to you. Your higher self has a message for you. ALWAYS write it down. Do not count on yourself to remember what your higher self says because it is easy to slip back into your limiting thoughts. Remember, your higher self always comes from love and it always feels good. I write everything down in my Moleskine notebook and I carry it everywhere. You can grab one here.
I highly recommend the book "Hands of Light", by Barbara Brennan. It's full of great information as well as exercises that can help you explore a more mystical lifestyle. Buy it on Amazon here.
This is really just the tip of the iceberg when it comes to your higher self and these are just a few of the things I do that help me connect to my higher self. I'm still learning and would love to hear any tips or experiences you have when connecting to your higher self. So please share with our TRIBE in the comments so we can all learn and grow!
I Use These Tools to Connect to My Higher Self!
Get them here and support the site!
Hands of Light
I love this book. It's packed with great information and exercises to help you understand your higher self and so much more. Click on the image or the link below to get your own copy.
Hands of Light: A Guide to Healing Through the Human Energy Field
Keep a Notebook Close!
You need to be ready when you connect to your higher self. Don't trust yourself to remember those pearls of wisdom. Jot them down right away. I use this notebook all the time. It fits in my purse and even the pocket of my mom jeans. I take it everywhere. Click on the image or get it here.
Dr. Teal's Epson Salt
Yes, there are very expensive bath salts in pretty bottles out there. They look nice in your bathroom, but I don't like what they do to my pocketbook. These are inexpensive and still amazing. I use this kind, but there are other fragrances. Check them out by clicking the image or here.