Welcome back everybody, I'm so happy you're here. Today we are going to talk about the Heart Chakra, aka the love machine. The Bridge between our two worlds. We're going to learn how to unlock this bridge and remove the troll that has kept our spiritual knowledge and our physical needs separate. In this post, I'm going to share tips and tricks that helped me to override my past programming and get this energy moving. Let's get started.
Have you ever tried to hug a porcupine? No, of course not. Imagine that's what it's like when your heart chakra is closed- you want love, you want affection, but you just can't seem to give it to yourself or others because something keeps getting in the way. You may start to feel harsh and judgmental. And forgiveness is definitely not an option. I've built up these beliefs that make sure I stay closed, I stay protected. Nothing is getting in and unfortunately, that means that nothing is able to get out either. At first, I felt okay with this agreement. But once the dust started to settle, I felt trapped and alone, turning me into a lonely porcupine (and not the cute little baby kind).
Today, that ends. I'm picking up my mystical hammer and together we are bringing down the old programs and those beliefs so we can reconnect to this incredible frequency that this center has to offer us!!! Because we deserve it! Now, where's that hammer?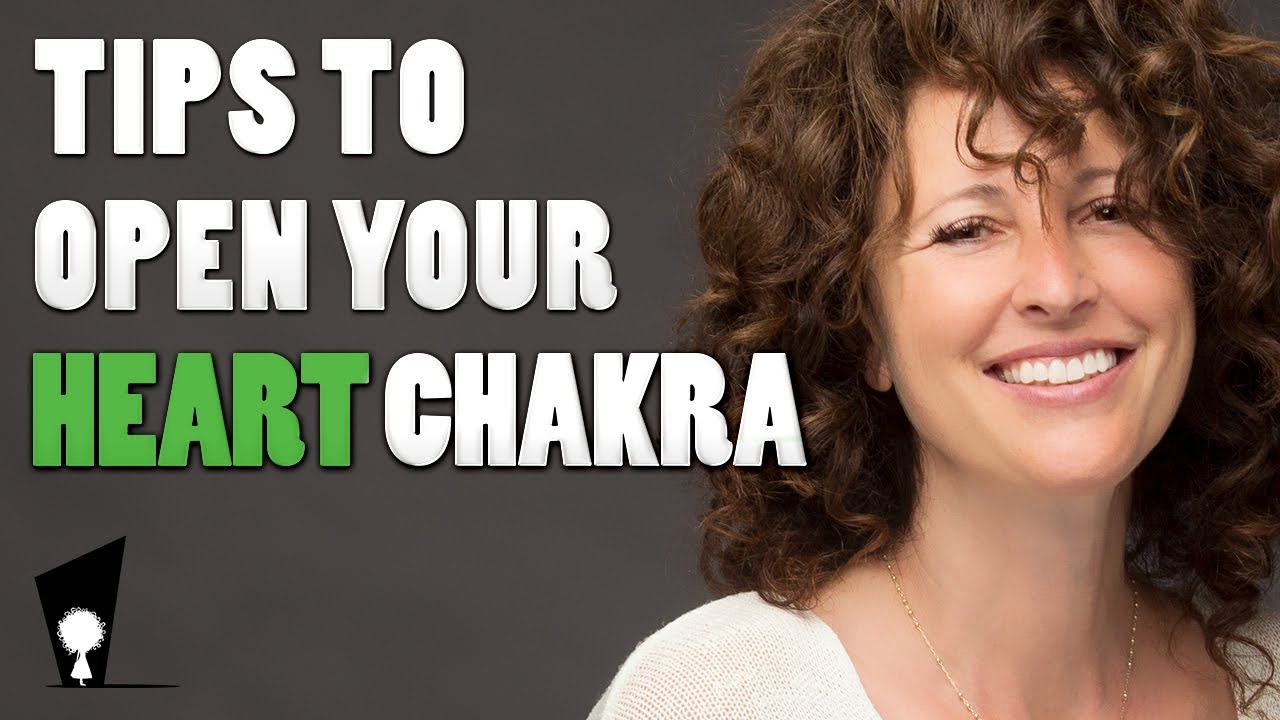 Watch My Video About Tips to Help Unblock Your Heart Chakra
Take a moment to watch my video here about Tips to Help Unblock Your Heart Chakra. I share tips as well as my experiences in a short video. (Just in case your get tired of reading 🙂
So what is the heart chakra?
The heart chakra is your fourth energy center that is located in your chest. It is associated with the color green, which represents transformation, love and healing. The color is just a reflection of the vibration of this center.
When the heart chakra is open and in alignment you will feel supported by love, compassion and joy. You're going to have a connection to the world around you. Your relationships are healthy and strong, and you won't have a hard time receiving.
Now for me this center had a lot of red tape. I had a lot of programs of what love, relationships and receiving were about and what they were supposed to look like; and being open was not one of them.
That's why I would like to focus on this center just being your bridge. Connecting you to the physical world with all its power and the spiritual with all of its gifts and knowledge. This helped me to override all the symptoms of a blocked heart chakra.
What are the symptoms of a blocked heart chakra?
So, what are the signs of a blocked heart chakra? And how do you go about unblocking it?
Even though this center is all about love and forgiveness, I was like...forget about it. Nothing is getting into this center. If you're feeling guarded like me, have high expectations of others or feel lonely, you might have a blocked heart chakra. If you find that you hold a grudge for a long time, or if jealousy takes you over, guess what, you might have a blocked heart chakra. If you are constantly dwelling on past relationships and events or depend on others for fulfillment...you guessed it! You might have a blocked heart chakra. Wait a minute, this is starting to kind of sound like my autobiography...lol!
Well if any of this resonates with you, you're not a jerk. You just have a blocked heart chakra. And we're gonna open it up... Or at least try to...just a little.
Soulution (not a typo...see what I did there?!)
I'm going to share with you what I did to open up this center.
I found at first when I had to look at the list of people I had to forgive or the amount of programs I had to go through, I thought this is going to take years! I was scared shitless of opening up this landmine. I didn't know what was going to set me off, and the thought of opening up this center was scary for me.
Start with this simple meditation, where I treat my heart chakra as a bridge.
This helped me to get the energy moving.
Close your eyes.
Visualize the top of your head opening up and a column of light coming in through traveling all the way through your heart space (your bridge). The column of light keeps traveling down, past your bridge, all the way out through your root chakra, out your legs, all the way into the center of the earth.
Visualize the light anchoring in this space.
Now visualize energy (which I see as liquid gold), coming up from the center of the earth, coming up along that column of light. Have it stop at your heart center (aka bridge) and visualize the liquid gold mixing with the bright white light.
Allow this mixture to clean and clear out all those old programs.
Release them and watch them float away.
Visualize them going out the front and out the back of your body. Keep releasing these old programs and watching them float away.
Think of this space as high energy where cosmic energy (high frequency) and earth energy meet.
Feel this flow of energy move through you from your head to your toes.
Reclaim this space.
I like to do this either during my morning meditation or before bed. I feel like this gets my energy moving.
When you're living in that body, within that limited space, you're in that third dimension and the third dimension is the physical. Right? The logical mind, the emotional and the physical body. Now there's nothing wrong with that, but if you're not connected to that higher frequency coming in, you're missing out on where you get your creative impulses, that feeling of oneness.
Even when we think we're falling in love with somebody else, really what we're doing is opening up that valve and giving ourselves permission to feel that flow of energy. Forget about everyone else. This isn't about anyone but you.
Opening up this center unlocks your mystical gifts, happiness, and healthy relationships. But again, the first healthy relationship is with YOU! You have boundaries and you are containing that love, so it doesn't matter if that person walks in that you don't like, or if I don't care what someone else is doing, it doesn't affect how I feel.
The second thing you're going to find interesting is when you start to live this way, those people aren't going to bother you anymore, because you're actually going to see them with more compassion and more love since you're not letting their energy affect yours.
Don't be hard on yourself at the beginning. This is a process. We're constantly working on opening up this chakra. So take your time and enjoy the journey.
One other simple tip I will tell you, and I have my kids do this every night before bed. Think of three people you love. Think of three people that love you. And think of three things you saw throughout your day that made you happy. And the cool thing about this exercise is that if after a while you run out of things that are beautiful or you forget who else loves you, your mind will start to automatically answer these for you. Throughout your day you will realize, oh yeah, I love that person, I'll put them on my list tonight. And it's funny how then we are able to give love a little more freely. We don't have to say, "hold up, I'm not sure I am ready to put you on that love list yet." But instead it becomes reflections of ourselves and other people. It's okay to love and to have this feeling flowing.
I hope some of this resonated with you. Again, I want you to know that you are not alone. We're all going through this process together. We all have emotions, we all have problems and we all have blocks. And that's okay.
If you have any tips, exercises or rituals that you do to help you unlock this heart chakra, let me know in the comments or better yet, come join my tribe over in the Mystical Circle where we can dive in deeper together!
Until then I'm Marisa Grieco, Your Mystical Guide