Is your living space a friggin' mess? Can you sense the pile of laundry, even though you're downstairs? Wait! I'm not going to tell you to go upstairs and tackle all those chores right now. That's what maids are for. I mean, that's whatkids are for. But I will start by saying maintaining a clean, fresh, living space will help your Clairsentience to flourish. Join me in this blog post as we're going to learn what it means to be clairsentient and how to activate it.
Clairsentient. What does it mean? Well it actually means: "Clear Feeling". And it's not some wooji wooji thing about a spooky paranormal power, in fact it's a natural and divine ability that lives within all of us.
You already use your five senses- smell, taste, hearing, touch, and sight. They help you process your physical world but your 6th sense helps you understand how energy plays in this realm. And we know everything is energy, so it makes sense that we have the ability to feel this. We hear people talking about gut feelings or sensing something is not right…this is clairsentience.
In my modeling days, I was always traveling to a new country with new customs, most of which I didn't know. And I would rely on my clairsentience to keep me safe. I can remember times where I was so exhausted and lost (this was way before smart phones and google), I had to rely on folded foreign maps, and foreign bus schedules. It wasn't always taxis and limousines. But I was very grateful when it was.
I remember one time in Germany. I was walking to my last modeling audition and I was tired. It was cloudy, wet, and not many people were out on the streets. All of a sudden I got a creepy feeling in my gut. I looked around and saw a car driving slowly next to me. I thought, "fuck!! this guy is following me". Instead of waiting around to see if I was right, I changed directions immediately. I ran in the opposite way. His car picked up speed, but couldn't turn around fast enough on the tiny road. That's when I turned around again and headed to my appointment. I was grateful then to trust this Clair -- this ability or superpower as I like to call it. Internally I thanked myself, and my guides for protecting me. So much of the time, we hear ourselves say, "I knew that was going to happen". But I didn't listen. That's gonna change now! We are going to start to learn to trust and listen to this gut feeling.
As children we loved bathing ourselves in energy as we played, but our modern adult world forces us to report our human experience using only our five senses. We are taught to shut these feelings down. And when these powers completely escape some individuals, they are usually the first people to make fun of any mention of using these innate, dormant abilities.
To me, it's not normal to live this way, to shut ourselves off from our natural abilities and cut ourselves off from the knowledge of the universe. It's kinda dumb, if you ask me.
Now, in some of my YouTube videos we discussed the sacral chakra and your second energetic light layer in your auric field. The cool thing is that they are key to unlocking clairsentience. This clair is connected to these energetic realms. That's why you feel the information in your lower gut, and it comes up as feelings. You've heard it all before, "I've got a bad feeling about this", or "that guy has a really cool vibe". That's because your sacral chakra is picking up information from the energy around you. It does it all the time, you simply picked that moment to become aware of it.
Now the same is true when you just want to chill and close down this energy center. I either visualize it closing like a flower, or I will put my hand in front of my energy center and close my hand making a fist and shut them down.
Visualization is an amazing tool.
This way, you are always in control. So, if you find yourself in a crowded space, and you're starting to feel overwhelmed, lower the volume in this energy center in order to find some comfort. It's that simple.
Another way you can recognize the power of being clairsentient is goosebumps. Or truth bumps, as I like to call it. No Laughing!
This always happens when someone tells me a story and by the end, my arms look like a chicken that has been plucked. The energy is so present that my body lets me know that everything is in alignment. Have you ever experienced that?
What's interesting about Clairsentience, and something that actually surprised me at first, was that this Clair can connect you to your deceased loved ones. I wonder if that's why I sometimes get goosebumps, or chills, when I enter a room. Even when it's not cold! To me, it's just an entity or energy on the other side just saying, "hello, I'm here!"
To identify this clair within you, start by focusing on the emotions that spring up when you encounter someone new. Or when you walk into a new space. Pay attention to what your gut is telling you. Understand that it's actually your innate ability to read the energy around you. If you've been working on your sacral chakra, you may find this information coming to you more freely or even stronger.
 Also, I always feel sick or nauseated after I've been around negative people, or if I've been hanging out in a crappy environment with low frequency. If this is you, know that you're not crazy. It's your Clair! It's talking to you, warning you, telling you to run!!! This is how your body processes this energy in order to communicate with you.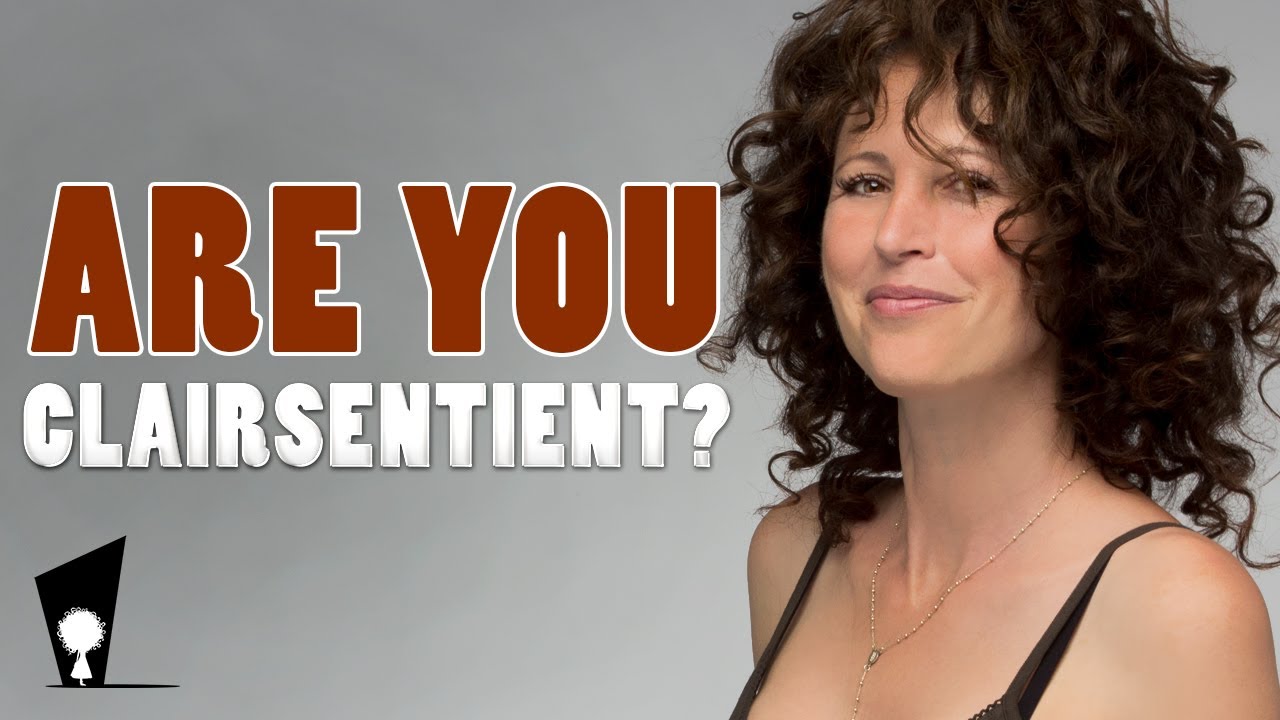 Watch My Video About Clairsentience & Answering Your Gut Feeling
Take a moment to watch my video here about Reconnecting to your Core Store. I share tips as well as my experiences in a short video. (Just in case your get tired of reading 🙂
Nowadays, I can often just scan my body to see where I'm picking up information. It usually starts in my gut. Next, I may ask myself what's going on? What are you trying to tell me? Then I will take a look around and see what triggered it. It may be a person, or the room, even an object. I register the message, but the important thing is to release the energy right afterwards. Especially if there is any pain or low emotions attached to it, that's the new piece to this puzzle. Don't hold the emotions in your body. Not even for a minute.
Understand, we can pick up these negative energies even when we read or watch the news. We pick up the emotions and then carry them. Let that shit go. If you find it difficult to let go, then you can see that your body is addicted to this frequency and is constantly looking to be fed. That's why you keep attracting the same stories, the same people and the same places…
Ok back on track...
What do you do if your Clairsentience ability is on overdrive and you just need a break?
I'll experience this if I'm around a person going through a really hard time, or if I'm going to a crowded party and I don't want to pick up on everyone's emotional crap. Remember: You're always in control of your own energy centers.
Here's a Tip:
Sit comfortably on a chair with your feet firmly on the ground.
Focus on your breath, slowing your energy down.
Place your hand in front of your sacral chakra, which is just below your belly button.
With your palm facing towards your body, simply close your hand. Giving yourself a visual of your chakra closing down. You can imagine an opened flower in front of your sacral energy center and then command the flower to close down. You are simply choosing to shut down this information temporarily. When you're ready you can re-open it.
So remember, those gut feelings, those goosebumps you've been experiencing, that's your physical body processing your ability to read the energy of things you encounter. Don't ignore it. Learn to trust this clair. You might need her one day.
Until next time, I'm Marisa Grieco, Your Mystical Guide.