Everything right now seems to be about manifesting your dreams, and while I do love playing this game, I was missing a key element. Abundance. I always thought that abundance was something that I wanted to possess, that I yearned for, that I needed. But that was my mistake. It turns out that abundance is simply a frequency that we tune into and feel. I was like...whaaaat?! So basically, it's saying I need to feel full before I eat..ahhh, that's crazy! In this post, we are going to practice some exercises to become aware and overcome old programs that are preventing you from feeling full of abundance and blocking out this frequency. So let's get started. But not until I have my rigatoni. LOL
What actually inspired this episode was my daughter Zoe started building a bookshelf in her room. Once she was done, she went around the entire house and picked out her favorite books. This gave me the space to pull out all my self-help books. As I was going through them, I started reminiscing about each book I came across. Turns out, I've been doing this for a long time.
I found Dr. Wayne Dyer's book "You'll See it When You Believe It". I was instantly flooded with feelings of happiness. Of course, I had all my favorite lines and sections highlighted.
As I flipped through I came across a section called "You Can't Own Anything". The first line caught my eye, "...especially abundance, is not something that we acquire. It is something we tune in to. Our need to accumulate and own literally keeps us from tuning in to the abundance that is right in front of our lack-filled eyes. All the things you think you absolutely need in order to be happier are indications that we are controlled from without rather than from within." Bells are going off!!!
So basically, if your mind believes in scarcity, that's what our life experiences will be. We can only receive what we are willing to let in, and what we block is not from unavailability but from our scarcity beliefs. Again... I'm like ding, ding, ding!
This made me look at myself and I noticed that some of my bigger dreams were outside of me. I was fantasizing about them...not like that...lol. But I could feel that I was empty inside. I didn't really feel like I deserved it and I was also aware that I was waiting to be happy. Like these big dreams were on a carrot stick, dangling in front of me, that I couldn't quite reach.
Now the crazy part was- I was comfortable with that. Like it's okay for me to want it, but I'm not really ever going to have it. That's for someone else.
So just like detective Sherlock Holmes, I had to get to the bottom of this.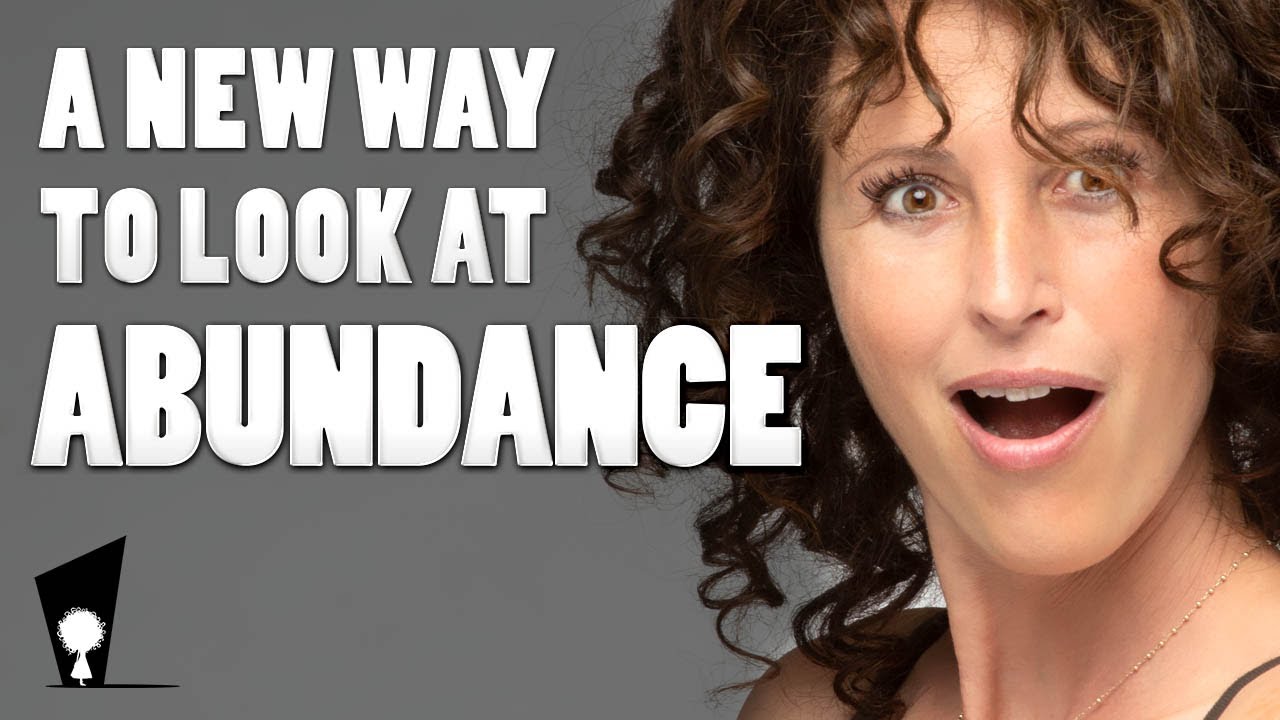 Watch My Video About A Different Way to Look at Abundance
Take a moment to watch my video here about A Different Way to Look at Abundance. I share tips as well as my experiences in a short video. (Just in case your get tired of reading 🙂
I was definitely coming from a space of scarcity and lack. When I tried to shift, I noticed that I was faced with my old programs. One of them was a doozie. I didn't want to look at all the good in my life. All that I already had and accomplished, no matter how small or good it was, my old programs wouldn't let it in. Who would I be if I wasn't bitching about my life? Complaining about how hard things are for me. Or how I'm not good enough, fit enough, pretty enough--you get the idea. I was identified with my excuses. If that wasn't enough, I made fun of the successful people around me. That schmuck, he has it easy, his family helped him. Or, he is so arrogant, of course he gets what he wants, he only thinks about himself. He is so selfish. Or I can't stand those guys who think they're better than everyone else. I don't want to be rich and successful if I'm taking it from someone else. I'm not a douchebag (I think). Or my favorite, I don't need anything I'm fine. My list of programs could go on for hours, but that's not our focus right now.
I'm just sharing this with you to show you how my thoughts were nowhere close to connecting with the frequency of abundance. Quite the opposite actually.
So after years of playing these old programs, I decided to start to take the advice that I repeatedly read and heard from other shamans, healers, coaches, etc. who were all saying the same thing. I had to change my tune and tap into the frequency of abundance.
So what is the frequency of abundance?
Abundance isn't something that you can possess, it's actually just a frequency that we tap into. The Universe has an infinite supply of this energy. It influences and vibrates at a specific frequency. Everything around you, including you, can tap into it.
Our thoughts are one of the keys to opening up and connecting to this frequency. This is the first step in determining what energy you wish to attract from the universe. And your thoughts determine what station you tune in to. Let me repeat that "YOU" choose. So when you come from the belief that you're not enough or you don't have enough you are literally tuning into the station of lack and blocking the frequency of abundance. Noooooooooooooo. So switch that station, and realize that abundance and happiness begin within you. You are already complete. You don't need to get caught up in the trap that you need something or someone to make you happy. You can develop a sense of "aw" that is limitless.
So this was the tricky part for me. How do we go from feeling scarcity to feeling abundance?
I started by simply practicing these two exercises, which are inspired by my former acting coach Eric Morris.
Count Your Blessings
This is a wonderful way to give yourself an energetic boost. List your accomplishments, your health, your family, being loved, all the things that start to fill you up. Notice that by the end of doing this exercise you feel full. Again that's the key. Can you feel the difference?
Acknowledge Your Worth
Get in touch with your accomplishments and your success. Go over all the things that you have done in the past, no matter how small your ego thinks it is. You can do this out loud or write it down. Do what makes you happy. The most important thing is we're getting your energy moving in the right direction.
Now that you're starting to get a sense of what it means to tap into feeling abundant, practice keeping this energy flowing throughout the day. Like a mom bringing snacks for her kids; when they start to get hungry, throw a sandwich at them. It's the same with you. If you start to feel empty or not enough, look around or think of something that you can feel grateful about. Even if it's as simple as breathing. Just get your energy moving in the direction of abundance so that you can connect and create the life you want.
If you want to go deeper I'm going to post a meditation and worksheets on my website to guide you through this process.
I hope that this blog post helps you to realize that you can easily start to tune into the frequency of abundance so that you can create the life you wish to live.
Until next time, I'm Marisa Grieco Your Mystical guide.