Getting cranky and feeling like s&%! seems to be my mood lately. I don't know if it's because of the holiday season and I'm unconsciously triggered by that, or I'm just getting overwhelmed with all the things I think I'm supposed to do, especially with my new membership site. There is so much to do! If you've been feeling like crap lately.
It's time to fix it.
I know, why am I not taking my own advice -- drinking some of my own medicine? Because I don't want to! I'm riding that wave of self-pity, right into Cape Depression and I like it!
That's how I feel, but that's not what I'm gonna do.
I'm gonna take my own advice and then share what I did to shake off this shit-storm. I know some of you have been feeling this same way, so, as your Mystical Guide, I am gonna take my own advice and then report back to you.
How To Get Out of a Cranky Mood
Take a moment to watch my video version of this blog.
So lately, I've been feeling like my old emotions and my old programs have been coming up pretty intensely. I can feel my body searching to reinforce these emotions. I know I'm just one thought away, and then it's a descent into hell for me and my family.
But, I have to remind myself, this is all just a chemical process within my body that is causing these feelings and I have the superpower to change it!!
I just have to do it.
One thing I'm gonna do is just get up and get moving. I know it's hard, sitting on the couch with a huge plate of pasta and another season of Criminal Minds in front of me. Instead, I'm gonna turn on my favorite song and dance, or maybe go on a walk with purpose.
I just gotta get the energy moving.
Why? Because this is going to help me to start producing more serotonin in my body and helps keep that depressing feeling at bay. Serotonin is a neurotransmitter, think of it as a chemical messenger, that can help promote me getting out of my shitty mood. I know..science, huh?
On top of that, I'm gonna follow it up with my little mantra:
I am light, I am love, I am whole.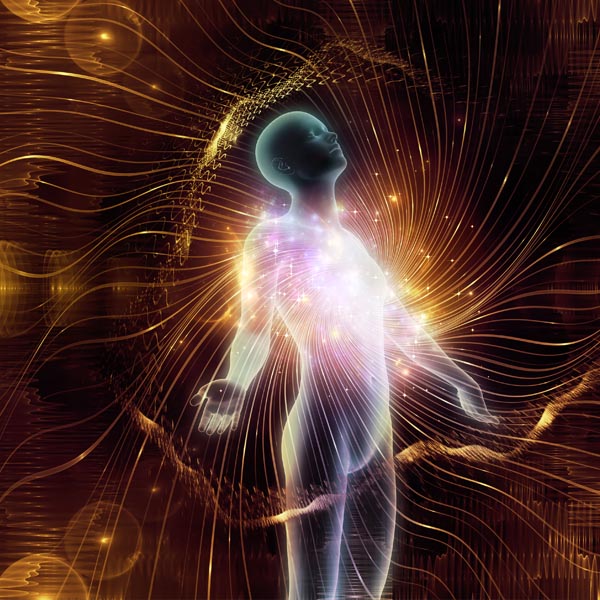 I'll keep repeating this until it sinks in. Instead of letting those crappy thoughts roll around in my noggin, or when I hear them start, I'll go straight to this mantra. I recommend giving it a try.
This action helps me to wake up in the present moment, so I don't fall into the trance of being my body, my emotions, and my past. You know, the programs of the third dimension.
Now, if all that is still not working, I will either sit by a window or go outside and get some sunlight for at least 15mins which is pretty easy in Southern California.
Now, if all that is still not working, I will either sit by a window or go outside and get some sunlight for at least 15mins which is pretty easy in Southern California. If you live in a rainy climate and have a hard time getting outside, try sitting next to bright light and imagine that you're on a beach somewhere.
I don't usually reach for supplements, but I've been told that 5 HTP, or St. John's wort, is pretty good. But ask your healthcare provider first. I know St John's gives my husband headaches. (Amongst other things 🙂
Getting a massage is another one that works and something I will definitely try.
These activities really help to increase serotonin and dopamine in your body, so it's a double hit. Besides, who needs encouragement to get a massage? This also helps to decrease cortisol which is a hormone your body produces when you're stressed.
So that's what I'm gonna do to try and get out of my mood.
If you are feeling the same way, I hope this helps you to realize that you're not alone, we all feel like a bag of turds at times. It's just a matter of getting yourself out and moving.
I know you can do it!!
If you need help or want a support group, come and join my mystical circle. I'm gonna report all of my results there so pop over and share how you did.
Remember, your not your body
Your not your thoughts
Your not your emotions
You are light, so get shiny
Until next time, I'm Marisa Grieco, Your mystical guide.
Wait! Before you go. Check out my daughter's project: The It Girl Guide! I'm so proud of her.