You might have heard me talking about cords or tentacles in my other blogs. I'm not talking about power cords, or octopus, octupses? Octopies? Who knows how to spell them. No, I'm referring to the way we tap into each other, energetically. This is very natural, and we do it all the time. In fact, this is how some of us get our information about each other.
As a mom, I can easily tap into my daughters and experience how they are feeling. Some of us don't even realize we're doing it. But the problems begin when you forget to take your cords out of someone and return to your own center. Or, you don't realize that you have even been corded!
This is where shit goes wrong.
In this blog, we're going to learn how to identify these leftover cords and how to release them before they start hurting and depleting your own energetic field.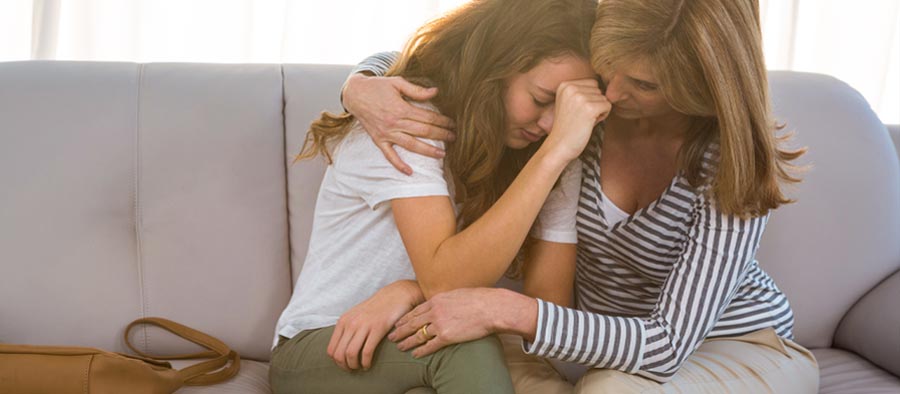 Have you ever had the experience where you are just chillin' and suddenly you get this surge of energy or a surge of pain out of nowhere? This is often followed by a strong emotion. Well, you're not crazy, and once you identify it's not a heart attack, it may be that someone just plugged into your energy field or they just activated the cord that was already tethered to you. I see this all the time with my clients who are stuck in controlling relationships either with a loved one or a family member.
Now before you get your panties in a knot, I want you to know that these cords are simply invisible strands of energy that connect you to other people, places, and things. These cords are not part of your own conscious mind but exist at the subconscious and unconscious levels.
How to Identify Energetic Cords
You can't see them with your physical eyes, obviously, but they affect your life just the same. So, if you're very sympathetic towards people, you're likely cording them all the time. The problem is that when you do this, you may feel responsible for their needs. You are drawn into their concerns, and your energy will start to match theirs. This can really make you feel confused and even spun out because you're picking up someone else's life lessons, messages, and emotions.
And they won't make any sense to you because they're not yours!
You have no context for them, but they feel real just the same. That's why you want to gently remove them once you get the information you were looking for. Don't just walk away when you're still plugged in!
Now some cords are positive and feel good. It's the way we connect with our loved ones.
If you are in a romantic relationship with someone you may find that you are connected to the heart and sacral chakras.
You know, love and sex.
A parent may cord their children in their root chakra to help them survive. Even your pets can cord you. Letting you know when they're hungry, or it's time for you to come home and let them out.
Mine does it at two in the morning. I might buy a box of Depends for the damn dog.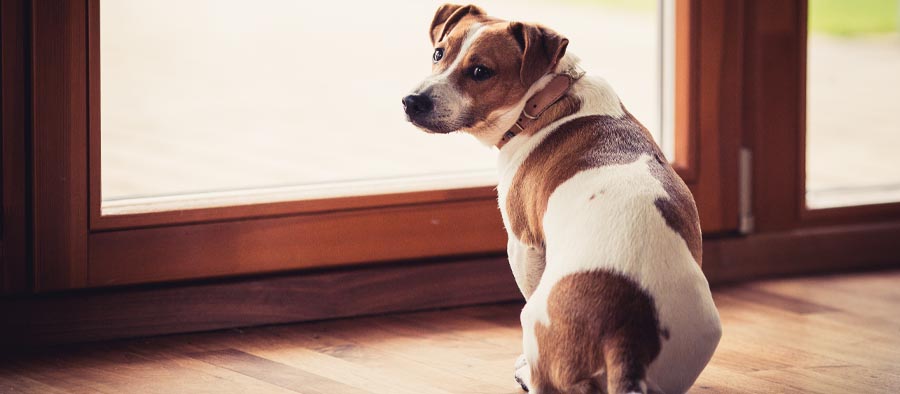 But it's when these cords become sticky, tangled, and filled with negative intent, that they can start to hurt you. They make you feel depleted, confused, even controlled. But understand, no one can put a cord into your field without your consent.
This is the hard part to understand.
At some level, you are willing to give them permission. If it feels negative and heavy, and you let it happen, it's probably tied to an old program or belief that you are holding on to. For example, if you're letting your partner control you, then you may be fulfilling an old belief that loved ones are allowed to do this. Maybe this was an agreement you made with one of your parents or you saw them make this agreement with each other. Jump to your current self and you may find out that you accepted this cord from your partner because of this old belief system.
The farther you travel on your healing journey, the more you'll realize that you no longer want some of these cords in your field, especially if they are making you feel sick, heavy, and tired.
An Important Tip
We can't just cut these cords because, in the energetic realm, you'll start to look like a wounded octopus with all these tentacles flailing about your field leaking your vital energy. Instead, we want to gently retract the cords keeping your energy intact.
So how do we do this? I like to use visualization when I'm meditating to clear these cords out of my energy. Visualizations are very powerful in self-healing. I set my intention to "de-cord" myself from others whenever I feel drained and depleted.
I want to call back all my energy clean and clear.
Stop Being Controlled By Others | Removing Cords
Watch my video about removing energetic cords. Learn how to identify, locate and remove these cords and live a happier life.
When I do this, sometimes a person's face pops up into my mind's eye. I take this as a sign that this person has a cord in me. If it feels good, I leave it in. If not, I remove it. If no one pops up, I often find a cord by scanning my body along my chakras using my hand.
People say that the first five chakras are the ones that get corded the most. That makes sense because they're connected to your survival, sexual energy, power, love, and self-expression.
If you find that you have problems with your personal boundaries, that may mean that your eighth chakra has been corded by someone.
Anyway, back to the de-cording.
How to Find a Cord
While I'm slowly running my hands along my chakras, I'm looking for any sensation of temperature differences. If I feel this, it tells me I have some work to do - at that point. It might not be a temperature change. It can also feel like a denseness or even a tingle in your hand. This tells me I found a cord.
Now the cord can feel thick and coarse or thin and wispy, it doesn't matter-- but like roots from a tree, some can be deep and tricky to remove.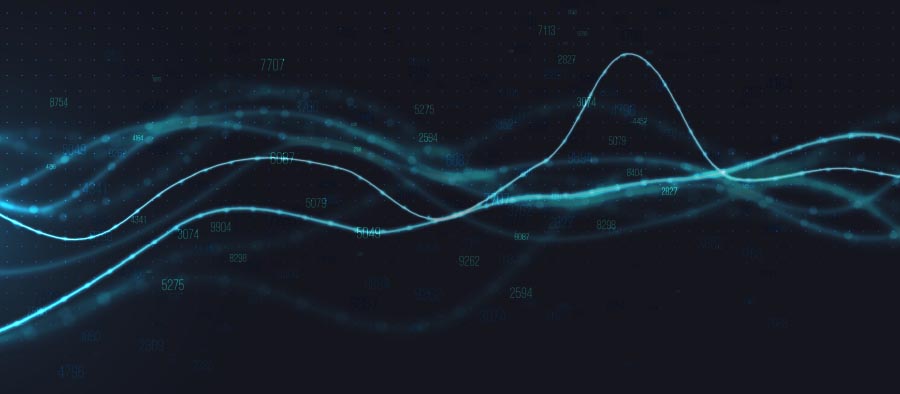 How to Remove the Cord
Now, remember you're not cutting it or yanking it out. Instead, energetically begin to visualize twisting the cord at the level of your skin, almost playing with, twirling it, moving it from side to side, giving it room to slip out, tugging ever so gently when you feel it start to give.
Once it slides out, I visualize tying a knot at the end of the cord and sending it back to its owner. Then I place my hand over the spot where the cord once was and I visualize gold light soothing and healing the wound.
Sometimes it can be tougher than that to remove a cord. If you're having trouble I have more tips and exercises in my membership that can help you, so feel free to head over there.
You Can Learn A Lot About Your Relationships
Now depending on which chakra has been corded, it can tell you a lot about your relationship with this person. If someone is not being authentically loving in a relationship, you may find that the energetic cord goes into the heart chakra down along the spine and is grounded in your solar plexus.
Your power center.
This is someone that manipulates love and power, and I see this a lot with my clients. The partner strengthens the cord by saying things like, "if you do this or act this way I will love you". You may even feel your stomach tighten when they are around you.
I've seen cords enter one place and go all the way to your sacral chakra cutting off your creativity or blocking your sexual energy.
Once again, these are just a few examples and tips to open up your awareness of the energetic cords. If you would like to know more check out my guided meditations to help you, and maybe some worksheets too. I hope some of this makes you realize you are so much more than your physical body and that all those feelings and messages that you're picking up, may not even be yours.
Until next time, I'm Marisa Grieco Your Mystical Guide
We can see physical boundaries everywhere in life: this is my country, this is my house, this is my side of the bed, that's my vibrator. You get the idea, but we never really talk about our spiritual boundaries, our energetic boundaries or what I like to think of as our little "cocoon". Heck, most of us didn't even know that this space existed, let alone that we are in control of this space. That's where the power lies.
In this post, we are going to learn what your spiritual boundary is and how to create one. So let's get started.
Before doing this work, I had no concept of boundaries-- heck I'm Italian, we all function and live in a giant bowl of soup. Minestrone soup. We feel, sense, and predict most people and most things that orbit around us. The only time I think anyone had a boundary in my family was if they were pissed off. Then all walls were up and no one was getting in -- or out. Until dinner time, because well, you know, then we're all in our happy place... and who wants to waste an incredible meal in a shitty mood?!
In some ways living this way feels very fulfilling because you are never alone, but that's not always a good thing. It was especially satisfying when everyone was hanging out, having a good time - laughing, telling jokes, playing cards, gossiping, and of course, planning our next meal.
But like the tide of life, it's not always high. You see, the thing is, when you're all open and acting as part of one big soup, everyone feels it when one of them goes down -- when someone starts to sink to the bottom of the bowl. And that's where things get ugly. No one likes to be pulled down from their happy place. This is when creating healthy energetic spiritual boundaries can really help your own emotional state. In fact, I find it even more powerful and fulfilling. Because you can finally start to be yourself and be in the middle of this bowl of soup. Like a nice chunk of potato or a hearty carrot. There's no need to end up as much on the bottom. We want to be more like minestrone and less like split peas… Alright, enough with the soup metaphors!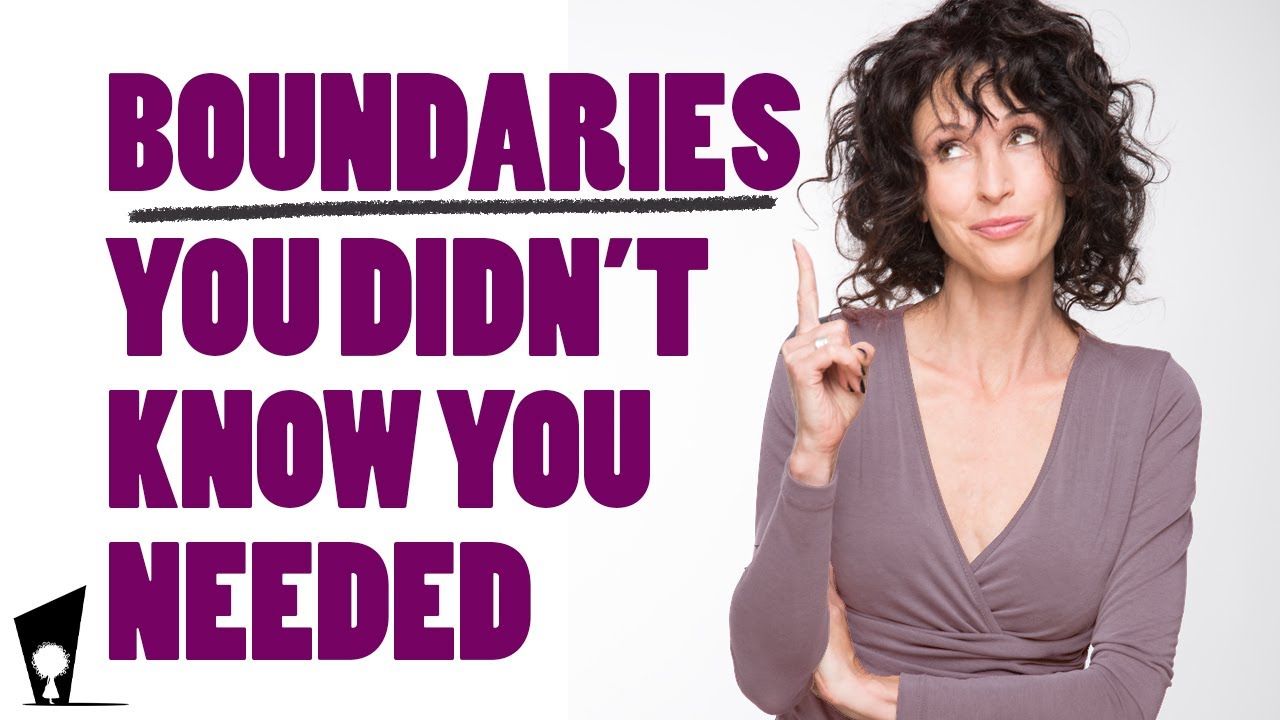 Watch My Video About Boundaries You Didn't Know You Needed
Take a moment to watch my video here about Boundaries You Didn't Know You Needed.. I share tips as well as my experiences in a short video. (Just in case your get tired of reading 🙂
So how do we create a spiritual boundary and maintain our autonomy?
First, you want to become familiar with our own energy.
So sit down, focus on your breath and take your time here.
Relax and release any tension in and around your body. Meditating is best for this so you can become familiar with your own frequency. You need to recognize normal when you feel it so you can hang on to it. Notice any sensation around you. If your eyes are closed you may see a frequency, or feel a tingling. Now take a quick scan to see if anyone's energy is in your field.
Start from the bottoms of your feet moving along your spine checking in with each chakra.
Now, if you notice other people's energy in there, you want to purge that.
I'll check in with my Root chakra which is at the base of my spine between my legs. As I bring my consciousness into this space I look around to see what pops up, again no judgement and don't worry about if this is real or just my imagination. Let's say I get a vision of my neighbour between my legs (Wait, that was my dream last night) They're not supposed to be there! To purge this energy, I can imagine that she, or he, is the color grey and visualize this grey color leaving my energetic field.
Now, I repeat this process with all my chakras.
Once I'm clear, once I start to feel a little lighter and brighter… I bring in more of my own energy.
Again I do this by imagining white light coming in through the top of my head until I feel full and bright. I imagine my aura, my cocoon, as a beautiful golden container. Now, I create an item just outside of my field so I can visualize where my energy ends and someone else's begins…
I like to think of it as a boundary instead of protection because believing I need protection makes me feel like I should be worried about people intentionally trying to hurt me. When I create a strong boundary, I can do it without the fear. I find it's better than "protection".
So how did that process feel?
Knowing these boundaries allows you to keep unwanted energies at an arm's length.
It's the energy equivalent of saying, "no" which is so hard for some of us to do. When you establish this spiritual boundary it allows you to not get sucked up in gossip, or a friend's judgey side, or even when the world around you feels very negative. This awareness of your boundary allows you to keep this out and let you have a more fulfilling life experience.
These are just some tips I use to start to activate my spiritual boundaries, but if you want a guided meditation and worksheet to help you to purge old energy, you can find that information on my website and remember all of these are free to anyone with a mystical membership. IF you are not a member, and you should be, there are still free ones for you to try so please check it out.
I hope these tips can start to help you feel safe and cozy in your own energy cocoon.
Remember you are not your thoughts, your emotions, or your body. You are light!
Until next time,
I'm Marisa Grieco, Your mystical guide.