I can't do this alone. I need people like yourself who are looking for a tribe to hang out with - a place where you can be yourself and ask questions without being judged. Are you that person? There are a lot of ways to get involved from lending your voice to supporting the site. I will love and appreciate whatever you choose. Thank you for your support and welcome to the tribe!
Get Social and Support the Tribe!
Patreon is an amazing platform that allows me to give you exclusive content and empowering experiences. Your support allows me to create bigger and better videos, grow our tribe and raise our frequency.

---
Get the Perks!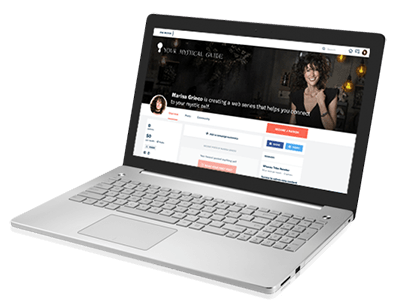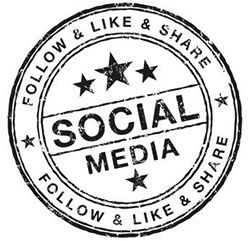 Mindfulness About our Amazing Guests!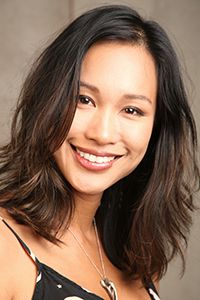 Teresa Lin
A born Buddhist and founder of Meditation Made Easy, Teresa's mission is to make meditation accessible and attractive to modern people who desire more peace, connection and equanimity in a world that pushes productivity, success and performance.
After her training in Vedic meditation, the root practice of TM, in Rishikesh, India ten years ago, Teresa was inspired to teach. She experienced profound physical and mental benefits meditation provided her while working in a high-impact industry and transitioning into motherhood with two kids. Now Teresa is most passionate about sharing this ancient and simple practice with people.
"Zen master T" is currently teaching in Los Angeles. She is available for speaking engagements and has spoken at Sony, Hulu, and other companies. She teaches to adults and kids has hosted retreats in Joshua Tree, Ojai, Hawaii and Europe.
Brandi Veil
Brandi Veil is a transformational speaker, executive mindset, and intuitive personal development coach. She is a midbrain worker using energetics, Integrative NLP practice, and Reiki as a way to shift the patterns of the brain. With over a decade of creating transformational events, an altruistic Ms.Veil founded Millionaire Brian Yoga, a practice that uses a blend of mindfulness, Yogi philosophy, and experiential edutainment to enhance human intelligence and positively transform the lives of its participants.
Brandi's mission is to help people wake-up to their personal power! has presented at TEDx Women's Conference, United Nations- World Information Transfer Conference, Winter Music Conference, FestFwd, ICON Author & Entrepreneur, AEG Smarter Shows and more. Learn more at www.brandiveil.com